---
News & Information
---
Annual Carers Survey 2017
As an organisation providing services to both young and adult carers we are very interested to hear your ​views on how you think we are doing, good or bad! If you are receiving services from us or have done in​ the past, please take 5 minutes to complete this survey.
Take this survey now and help us to design services for the future



How to be a Smart Employer
A Training Event - Thursday 26th October
The Direct Payment Peer Support Group in conjunction with Fish Insurance is holding a training event, 'How to be a Smart Employer', on Thursday 26th October, 10.45am - 2.30pm, at the Friends Meeting House, Quaker Close, Woodlands Drive, Scarborough YO12 5QZ. The event is free and lunch and refreshments will be provided.
North Yorkshire Centre for Independent Living (NYcil) Direct Payment Peer Support Group, funded by North Yorkshire County Council Stronger Communities, provides support to individuals who employ personal assistants or carers using Direct Payments, a Personal Health Budget or using personal funds to purchase care.
The event will discuss why Insurance is required, the basics of Employment Law, difficult situations and help available, and Health & Safety in the home.
For more information and to book a free place:
Telephone: 01723 588002
Email: bridget@nycil.org.uk
Download an information leaflet [here]



Annual General Meeting 2017
and 'In our own words'
A presentation in words and video by carers
Tuesday 10th October at 10.00am
Emmanuel St Johns Church, St Johns Road, Scarborough
Join us for our AGM, Bacon Butties, Tea and Coffee and some special presentations by carers in words and video, 'In Our Own Words'.
Find more information and a reply form in the latest edition of Focus Carer (our newsletter) - download a copy [here]



This Autumn 2017 edition of Focus Carer features 12 pages of news and information. Updates from all Carers Resource projects; news of our upcoming AGM and 'In our own words' presentation (which features words and video from Carers, Young Carers and Young Adult Carers. We also feature a survey which we hope users of our service will complete and return to us, together with the AGM reply page.

Download your copy of Focus Carer [here]. (pdf 1.6mb)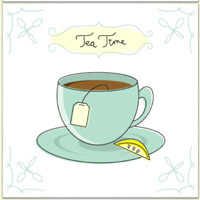 Carers Cuppa & Wellbeing Group
Drop in for a chat and a cuppa, share ideas of how to unwind. Time to rest and relax, have some quality time for yourself. A Support Worker will be on hand to answer any questions.
Pickering Cuppa and Wellbeing Group
Venue: Friends Meeting House, Pickering
When: Wednesdays from 10.00am-12noon
Dates: 20th September, 18th October, 15th November
The Cuppa Club is usually the third Wednesday of every month at this venue

If you would like more information please contact the office on 01723 850155
or e-mail staff@carersresource.net
---
Make sure your voice is heard
NYCC Carers Strategy Consultation
NYCC are currently working with their partners to develop a new Carers Strategy, to be launched later this year. It will be an all-ages strategy, aimed at supporting carers to both continue caring and to have a life of their own.
Please give your views by taking part in the consultation.
Click here to access both the draft strategy and the consultation itself
Focus Carer Newsletters
---
Steering Group Dates 2017
The Young Adult Carer Project is advised by a steering group made up of professionals from other organisations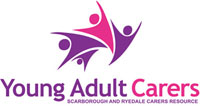 The steering group exists to help grow the project with a view to achieving its maximum potential. As a professional you may encounter Young Adult Carers as part of your daily work who may not be aware of the help available to them. We are looking for your support to help us identify 'hidden carers' and to develop the project to meet their needs.
Dates for future meetings: 15th December 2017
at The Stephen Joseph Theatre, Boden Room
If you are an interested professional and would like to join us please contact David on 01723 850155 or david@carersresource.net
---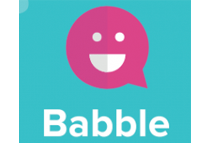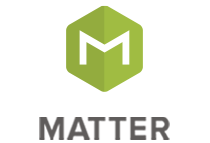 Welcome to the worlds of Babble and Matter - online communities for Young Carers and Young Adult Carers
The Carers Trust has two very active online communities up and running. 'Babble' for Young Carers under 18 and 'Matter' for young Adult Carers (18-35 years old).
Babble and Matter have been created to provide an online space where Young Carers and Young Adult Carers can can chat, share their experiences and access information and advice. On line teams are on hand to answer questions and to offer advice via e-mail or one-to-one webchats
---
North Yorkshire Carers Support Service
- Initial Contact Form
As an intitial point of contact with the Carers Service the NYCS has provided this Initial Contact Form. If you would like support from Scarborough & Ryedale Carers Support, please download and complete this form (we've provided it in either Word or pdf versions) and return it by email or post to our address, provided on page 2 of the form, or find it [here].
You can still contact Carers Resource by phone: 01723 850155, or by email: email: staff@carersresource.net

Download our NYSS Contact form, (Word 36kb)

Download our NYSS Contact Form, (pdf 64kb)
---
---