---
News & Information
---
Awareness and Support Event
Including Special Educational Needs and Disabilities Thursday 6 July, 4.00 - 6.00pm Learning Centre, Normanby Site, Caedmon College Whitby, YO21 1LA For parents, carers and adults involved with children aged 0-25 years. Family and friends welcome.
Parents, carers and adults involved with children aged 0-25 years are invited to attend this multi-agency awareness and support event. At the Learning Centre, Normanby Site, Caedmon College Whitby, YO21 1LA, 4.00 - 6.00pm.
Many organisations and agencies will be represented at the event which will also be attended by Robert Goodwill MP.

For further information: Tel.01947 602406, or email: sen@ccwhitby.org
Download an information leaflet (pdf) here
Creative Writing & Photography Competition 2017
Proudly supported by Specsavers Healthcall, our popular competition is now open for entries. This year we want your photos as well as your words. Whether you're an experienced writer or photographer or are just beginning to express yourself through words or images, we'd love to hear from you.
Photography competition
This year, for the first time, we are welcoming entries of photographs on the theme of 'This is caring.' From portraits to selfies, we are welcoming all photographic entries. We'd love to see images which capture the hidden joys, challenges and day-to-day reality of looking after someone.
Creative writing competition
This year we're welcoming poems and short stories on all aspects of caring, but we'd particularly like to receive entries on the theme of 'This was not in the plan'. Sooner or later, most of us will face the challenge of caring for a loved one who is older, disabled or seriously ill, but it can often happen unexpectedly. We look forward to receiving your poems and stories which address this theme.
How to enter
You can enter one or more category with:
up to two poems, each no longer than 40 lines
one short story, of up to 1,000 words
up to four photographs
The deadline for entries is 31 July 2017

http://www.carersuk.org/how-you-can-help/creative-writing/creative-writing-and-photography-competition-2017
The winners
The winning and commended poems, stories and photographs will be announced in September 2017. We will celebrate the winning and commended entries for all three categories in regional and local press or radio across the UK. The first prize in each category is £100 in high street vouchers.
---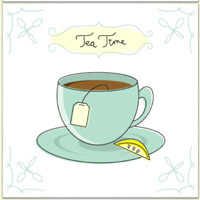 Carers Cuppa & Wellbeing Group
Drop in for a chat and a cuppa, share ideas of how to unwind. Time to rest and relax, have some quality time for yourself. A Support Worker will be on hand to answer any questions.
Pickering Cuppa and Wellbeing Group
Venue: Friends Meeting House, Pickering
When: Wednesdays from 10.00am-12noon
Dates: 19th July
The Cuppa Club thereafter will be the third Wednesday of every month at this venue

If you would like more information please contact the office on 01723 850155
or e-mail staff@carersresource.net
---

Carers Week Events 2017
A week of events recognising and celebrating the work of Carers and caring in the community
Carers Week took place 12th - 18th June 2017. We held a full programme of awareness raising events culminating in the Family Day on the final Saturday. Watch this space for some photos - coming soon!
Make sure your voice is heard
NYCC Carers Strategy Consultation
NYCC are currently working with their partners to develop a new Carers Strategy, to be launched later this year. It will be an all-ages strategy, aimed at supporting carers to both continue caring and to have a life of their own.
Please give your views by taking part in the consultation.
Click here to access both the draft strategy and the consultation itself
Focus Carer Newsletters
Find the latest Carers Resource newsletters here
---
Steering Group Dates 2017
The Young Adult Carer Project is advised by a steering group made up of professionals from other organisations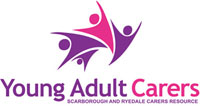 The steering group exists to help grow the project with a view to achieving its maximum potential. As a professional you may encounter Young Adult Carers as part of your daily work who may not be aware of the help available to them. We are looking for your support to help us identify 'hidden carers' and to develop the project to meet their needs.
Dates for future meetings: 18th August, 15th December 2017
at The Stephen Joseph Theatre, Boden Room
If you are an interested professional and would like to join us please contact David on 01723 850155 or david@carersresource.net
---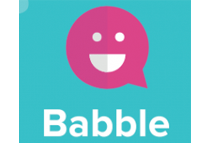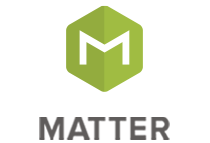 Welcome to the worlds of Babble and Matter - online communities for Young Carers and Young Adult Carers
The Carers Trust has two very active online communities up and running. 'Babble' for Young Carers under 18 and 'Matter' for young Adult Carers (18-35 years old).
Babble and Matter have been created to provide an online space where Young Carers and Young Adult Carers can can chat, share their experiences and access information and advice. On line teams are on hand to answer questions and to offer advice via e-mail or one-to-one webchats
---
North Yorkshire Carers Support Service
- Initial Contact Form
As an intitial point of contact with the Carers Service the NYCS has provided this Initial Contact Form. If you would like support from Scarborough & Ryedale Carers Support, please download and complete this form (we've provided it in either Word or pdf versions) and return it by email or post to our address, provided on page 2 of the form, or find it [here].
You can still contact Carers Resource by phone: 01723 850155, or by email: email: staff@carersresource.net

Download our NYSS Contact form, (Word 36kb)

Download our NYSS Contact Form, (pdf 64kb)
---
---