---
Young Carers - Resources
---
Young Carers in Schools booklet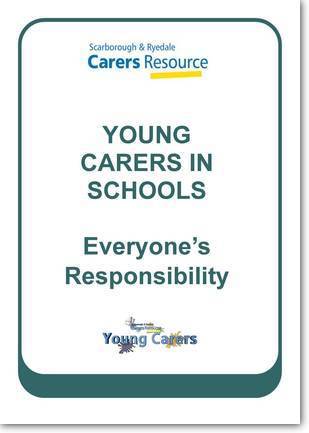 This booklet is aimed at teachers or other education professionals. It highlights the issues faced by Young Carers and give suggestions of how schools can support them.
Sections Include:
The definition of a young carer
Things young carers may do
What can this mean for a young carer's education & attainment?
Things young carers have said:
Young carers in Primary Schools (national data):
Young carers in Secondary Schools (national data):
Ofsted report 2009…Examples of Effective Practice..
Early Identification & Support… Everyone's Responsibility
What can Schools do?
Scarborough & Ryedale Carers Resource Aims for 2017 -
Empowering schools to be self-sufficient in supporting all young carers, in particular those with a low level impact of care.
Specialist Young Carer Support Service – Scarborough & Ryedale Carers Resource


---